Legal Mystery
AVAILABLE MAY 10, 2016
IN EBOOK, MASS MARKET PAPERBACK, AND HARDCOVER

TO ORDER YOUR COPY TODAY: Click on the link and specify which format (Hardcover, Paperback, or Ebook) of the book and the number of copies you would like to order in your email to wdp@writtendreams.com.           Standard Shipping & Handling fees apply.
Hardcover ISBN: #9780996252102 – $24.99
Paperback ISBN: #9780996252133 – $16.99
Ebook ISBN: #9780996252119 – $8.99
"Katharine Nohr's brilliant debut has it all: smart characters, crisp dialogue, a breathtaking setting, and an ingenious plot that will keep you turning the pages until sunrise."
-Doug Corleone, Author of Robert Ludlum's The Janson Equation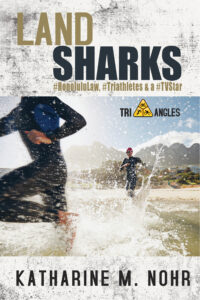 LAND SHARKS takes readers on a swim through the murky waters of Honolulu law, a spin through the competitive world of triathlon, and a sprint through the set of a Hawaii TV show.
Young attorney, Zana West, is assigned the perfect case for a triathlete—a lawsuit filed by Brad Jordan, a man who claims he was paralyzed during the Honolulu Olympic triathlon trials. As an added bonus, Zana's television crush, Jerry Hirano, the star of "Fighting in Paradise" by night and attorney-by-day playboy, represents another defendant in the case. Jerry insists upon date-like evenings with her to discuss the investigation.
Clues mount up, but Jordan's attorney, Rip Mansfield, a shark in an attorney's suit, takes every opportunity to harass Zana. To make matters worse, she's always one mistake away from being fired and she's stuck working with her boss's mini-me, Lucas Rossi, who would rather play video games than help with pre-trial discovery. Will Zana be able to figure out the truth before the case goes to trial?
To listen to an interview with Katharine M. Nohr, click here: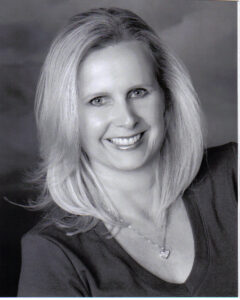 Katharine M. Nohr is the author of Managing Risk in Sport and Recreation: The Essential Guide for Loss Prevention (Human Kinetics, 2009) and is a frequent international speaker on Olympic Games, professional athlete and triathlon risk management. She is a principal in Nohr Sports Risk Management, LLC, which offers career longevity/reputation risk management coaching for professional athletes. A former District Court (per diem) Judge, she continues her work as an insurance defense attorney, practicing law in Hawaii. During her free time, Katharine swims, travels and writes. Visit her website at: katharinenohr.com