Written Dreams Publishing is a small publishing house based out of the Greater Green Bay, Wisconsin area. We publish fiction and nonfiction books in hard cover, trade paperback, and eBook, and distribute the titles world-wide.
Our editors work hand-in-hand with our authors to refine their manuscript and make it the book we all believe it can be. Ultimately, it is the author's vision and voice that needs to be intriguing for readers to enjoy their story. We help our authors get there.  
Written Dreams' editors are experienced professionals and will give you, the writer, guidance toward writing powerful, emotional, tension-filled plot lines your readers will enjoy. We coach writers on their writing style and give guidance on writing-related career choices. We will help writers brainstorm ideas on marketing, and endeavor to do our best to give writers inspiration for their next writing project.
Written Dreams Publishing Vision Statement:
Written Dreams is an editorial and publishing house that strives to help our authors by putting out a well-written, worthwhile product that will enrich the lives of our readers. We will continue to be innovative in amplifying our authors' message while working diligently with them to help connect their vision ever more strongly to their completed manuscript, and to their perspective audience.
Written Dreams Publishing Mission Statement:
Written Dreams' Mission is to empower our authors to gain more life-enriching experiences through the process of authorship. To do this, we work with them through the complicated process toward becoming a successful and recognized writer.
Want to Get Published?
We are currently accepting submissions for late 2024 and 2025 by new and experienced writers. Agented submissions are not required. In particular, we are seeking books with strong female characters. Please submit to us if you have written a book in the following genres: legal mysteries, cozy mysteries, small town police mysteries, psychological thrillers, strong women's fiction, musician fiction, action/adventure science fiction, dystopian fantasy or science fiction, supernatural fantasy YA, contemporary YA, military fiction, military science fiction, one author collections of poetry, contemporary romances, christian romance, historical romances, romantic suspense, political thrillers, children's fiction-fantasy, children's fiction-mystery, medical memoirs, music memoirs, or true story memoirs.
We do not accept any titles that are space operas, erotica, or short story collections. Thank you!
Please contact us to start the conversation.
About Founder, Brittiany Koren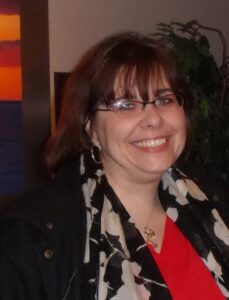 Brittiany Koren, now a 26 year veteran in the publishing industry, launched Written Dreams in September of 2011 after a series of events pulled her in the direction to help authors. Over the next few years, the company evolved from an editing company to a small publishing house. Brittiany Koren's dream is to help writers believe in themselves, because believing in writers is one of the keys to helping them succeed.