A few tips from Bruce Kirkpatrick on being a member of a writer's group.
I'm a member of four groups and each works differently. Here's what I've learned about writer's groups and if you are a writer, why you may want be a part of one.
Both new and seasoned writers are often members of writer's groups. No hard and fast rules exist about how they work, but a few tips to get the most out of them might help.
Groups can meet in person or online. They can require that members trade "chapters" or work beforehand—or not. They can read aloud or simply offer critique in the written form. They can be full of published authors or those just getting started.
If you attend a meeting, it forces you to write. No better way to get to work than to have somebody ready to read it.  One of the groups I'm involved with has over 270 members, but only 10 to 15 come to meetings regularly and read. Those are the more serious writers.
It forces you to edit. Nobody wants to read work that is weak. By the time I read something in front of the group, I've edited it at least several times. That makes for better writing.
It forces you, in many cases, to read your work out loud. That's a key to better structure, phrasing, and dialogue. If your group doesn't read aloud, you can always incorporate that into your editing practice.
Groups force you to toughen up. Most groups offer sound criticism, delivered in a positive manner. One of my groups start the critique with what we liked, then move to how the writing could be better. It can always be better. You need to hear that, continually.
They force you to meet and work with other writers. Writing can be a lonely passion but there is enlightenment in numbers. You'll pick up great tips, habits, and skills working with like individuals. You may even use the group to connect you to others in the profession that can push your career forward. It's a great place to network.
Writing groups will force you to be a better writer. If you stay connected, and keep writing, your work will improve. You may not be the next Hemingway, but it's a start.
That said, in my experience, writing groups have little knowledge about getting published. They are all about the writing. My groups don't include many published authors, so the how-to-write-for-publication is a glaring hole. Most writers will do better reading the books about writing—Stein, Gorkin, Browne & King, George—than trusting inexperienced writers.
But you have to start someplace and a writing group will force you to write, edit, and receive feedback. If you're a beginning writer or want to write for your own pleasure, it's a good place to start.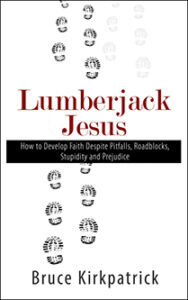 Bruce Kirkpatrick is the author of Hard Left and Lumberjack Jesus. He is currently working on several different writing projects. To learn more about Bruce and his books, you can visit: http://www.bkirkpatrick.com/about/
At Written Dreams, we believe writers who take part of writer's groups can be very successful. We will often suggest joining the local chapters to new writers because we believe in the benefits. Here in Green Bay, WI, we're lucky to have a few groups that meet locally. If you're looking for a writer's group in your area, here's a few associations you can start your search with, depending on the genre you write in: RWA-Romance Writers of America, HWA-Horror Writers of America, SFWA-Science Fiction/Fantasy Writers of America, CWG-The Children's Writer's Guild, NAMW-National Association of Memoir Writers, and many more!