At Written Dreams Publishing, we've had the pleasure to work with multiplatinum artist, Rick Roberts, and put two of his books into large print hardcover format for his fans.
During the 1970s, Rick Roberts' songs topped the music charts when he was the lead singer of the band, Firefall. Now, Rick Roberts has put together a beautiful collection of his memorable stories and the lyrics he's written over the years in Song Stories and Other Left-Handed Recollections. Included are some of Rick Roberts' best-loved songs: "You Are the Woman", "Colorado", "Strange Way", and "Just Remember I Love You". Read along as Rick Roberts takes you back to the days with these nostalgic songs when he performed them with his band Firefall and other artists, and learn about what is yet to come for him.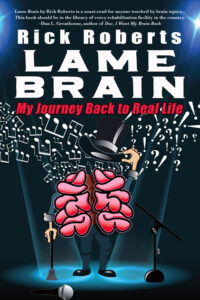 A multiplatinum rock star's life meets an unexpected detour when a bump on the head reveals itself to be a Traumatic Brain Injury (TBI). Told with honesty and humor, Lame Brain: My Journey Back to Real Life is Rick Roberts' story of his entangled afflictions of TBI and Alcoholism.
Approximately 1.7 million people experience a TBI in the United States every year, with accidental falls being the leading cause. TBI can strike anyone at any time, swiftly changing the course of life. For Rick, this meant losing his ability to walk (with doctors giving only a 50/50 chance that he would ever walk again), losing many of his innate guitar skills, and facing difficult decisions that he wasn't quite ready to make.
Rick openly shares the story of how he confronted these challenges while simultaneously fighting alcoholism. True to his talent for writing award winning lyrics and melodies, Rick now gives the world a story of healing told in his own compelling voice. He details the routines he created to reclaim his mobility, coordination, and sobriety. Refusing to accept his circumstances as a game ender, he instead considers them to be merely setbacks. Within the pages of Lame Brain, readers will find inspiration to achieve their own miracles and increased awareness of TBI and alcoholism.
About the Author: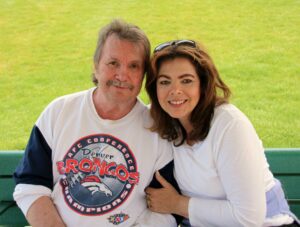 Rick Roberts is a 40-year veteran of the rock'n'roll wars. He began his recording career in 1970 with the Flying Burrito Brothers and was a major contributor to their last two albums. He went on to do two solo albums and then form the well-known band Firefall in 1974, with whom he played for seven years during their heyday. He has also been a member of Stephen Stills' band and Linda Ronstadt's band during his career, and has been awarded two platinum and four gold albums for his efforts.
He has had over 60 of his compositions recorded and performed by such artists as The Burritos, Firefall, Stephen Stills, Linda Ronstadt, Barry Manilow, The Dirt Band, and numerous others. He is the composer of the hit songs "Just Remember I Love You", "You Are the Woman", "Strange Way", "Colorado", and several more that graced the Top 40 at one time or another.
After suffering a debilitating brain injury in 2006 which left him in jeopardy of never walking again, it took him nearly four years of intense physical therapy to walk again without crutches or other aids. Rick currently lives and works in Longmont, Colorado with his wife, Mary, and their two dogs and two cats.