"Intriguing, surprising, amazing. Well worth the read." —S. C. Mitchell, Author of The Blarmling Dilemma
Nine months after he's been cremated, Rebecca Tierney's husband shows up in her living room…naked.
Rebecca Tierney, now a widow, returns to the family home situated on Michigan's Upper Peninsula bluffs nine months after her husband's death to scatter his ashes on the largest, coldest, and most unforgiving of the Great Lakes—Lake Superior, one that never gives up its dead. Unable to handle the grief of missing her husband and the romance they shared, Rebecca becomes a recluse.
She soon finds out that there's more than just memories in the old Victorian house than of a love ended too soon. A Visitor from afar has appeared and searches the house for the key that will stop his alien race from dying on his home planet. Rebecca can either help the clone reach his goal of finding a shipwreck, or let him die. When a young girl goes missing and someone from the clone's past surfaces, hard choices must be made.
Only the long-forgotten secrets of the old house can free Rebecca from her grief and teach a man of logic that love is worth more than eternal life. Will she open her mind, and he, his heart to the unlimited possibilities?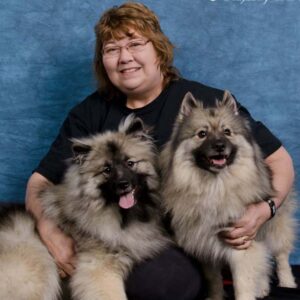 Award-winning author Barbara Raffin lives in the Upper Peninsula of Michigan.  When Barbara's not writing, reading, or daydreaming, she hangs out with her Keeshonden dogs, Katie and Slippers.