Cozy Culinary Mystery
Someone is sneaking into houses, committing murders, and escaping without a trace. How can Nell convince the police chief to take her theory seriously?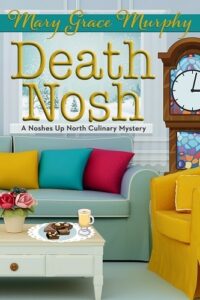 People are dying in the pleasant community of Bayshore, Wisconsin. The police think it's the normal passing of senior citizens. But Nell Bailey, food blogger and restaurant reviewer, has a different opinion.
Surrounded by mouthwatering meals, Nell struggles with her weight as she visits restaurants, and blogs about their delectable dishes. She strives to conquer her stress-eating as the death count rises.
To further complicate her life, Sam, her gentleman friend, isn't acting very gentlemanly. His plans for the two of them don't include Nell investigating any more murders. Can she hold her own against two men, Sam Ryan and Chief Vance, who are so accustomed to doing things their way?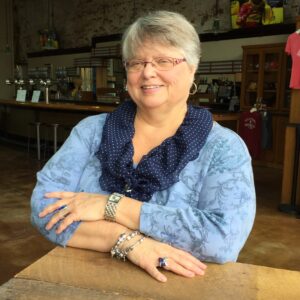 Author Bio: Mary Grace Murphy's penchant for reading has been a delight, both personally and professionally. She not only devoured books on her own, but encouraged her students to find their own joy of reading during her thirty-four years as a middle school teacher. Another thread running through Mary Grace's life has been her quest for intriguing eating establishments and interesting recipes. Solving mysteries and discovering scrumptious food set Mary Grace on the path to create her culinary mystery series, Noshes Up North.
Mary Grace resides in Oconto, Wisconsin, a community not unlike her fictional town of Bayshore, where she appreciates the varied food and events which symbolize Northeast Wisconsin.