Mystery
Toni Niesen makes her debut into the mystery field with Parts Unknown.
Somewhere over the Alaskan wilderness a plane has disappeared.
As winter approaches Anchorage, flight instructor Beri Quinn races to find a student who took off in one of her planes, and hasn't been seen since. She's convinced he's still alive despite the Civil Air Patrol calling off their search. She strives to locate the missing pilot, save her reputation as a flight instructor and keep her business. But both in the air and on land, she must overcome gathering forces conspiring against her.
A single mother, Quinn fears losing custody of her son. She draws on her knowledge of aviation and musters the emotional strength necessary to overcome unseen adversaries and protect her family. With missing gold, sabotaged aircraft and unsolved murder, the stakes are high for Quinn and for her enemies.
To resolve her dilemma, Beri must answer one underlying question: did her student misjudge the weather and make a fatal mistake, or was he the victim of an elaborate murder plot? In her quest for an answer, she discovers unexpected betrayal and a massive criminal conspiracy. Told with suspense, humor, and a fighting spirit, this is a mystery for anyone who has ever dreamed of adventure in Alaska.
About the Author: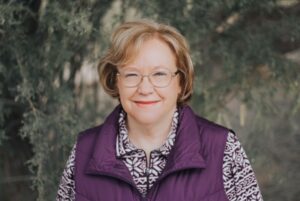 Toni Niesen lived in Alaska for twenty-four years. She worked in public health in Anchorage, and lived the life of a pilot vicariously through the exploits of her husband and friends. She is the author of short stories, three of which were published in Desert Sleuth anthologies. Parts Unknown is her debut novel. She currently lives in Scottsdale, Arizona with her husband, grandson, and Boston Terrier, Sushi. To learn more about Toni Niesen and her books, visit writtendreams.com.